While the world is in the COVID crisis, the majority of the medical workers across the globe are now acting as frontliners. They are the ones who are separated from their loved ones and with a high risk of being infected.
One amongst such unsung heroes of COVID-19 battle is a Pinay OFW in the United Kingdom who works in a health care facility. She would like to share her depressing fight against the new novel coronavirus, and how she managed to survive at the comfort of her home.
Before the virus spreads in the United Kingdom, she uttered fear and dismay as most of the British people did not observe social distancing. Most of them also ignore the importance of facemask. She added that only Asians wear a facemask in the community.
While many countries had imposed a lockdown and closed their borders, the everyday life of the British people was pretty normal, and her fear of getting infected heightened after she had an exposure to several COVID-19 patients. Unfortunately, her PPE at that time was only a surgical facemask and a plastic apron (yep, this is a rich country).
The Pinay health worker isolated herself from her family after being exposed. She chose to strictly self-quarantine after symptoms appeared – lost the sense of taste and smell, then had a fever, chills, and a severe headache.
She stayed at home from April 18, and only went out to be tested. It took 6 days before she finally had a swab test. After 2 days, the result turned positive. The outcome was sent via SMS.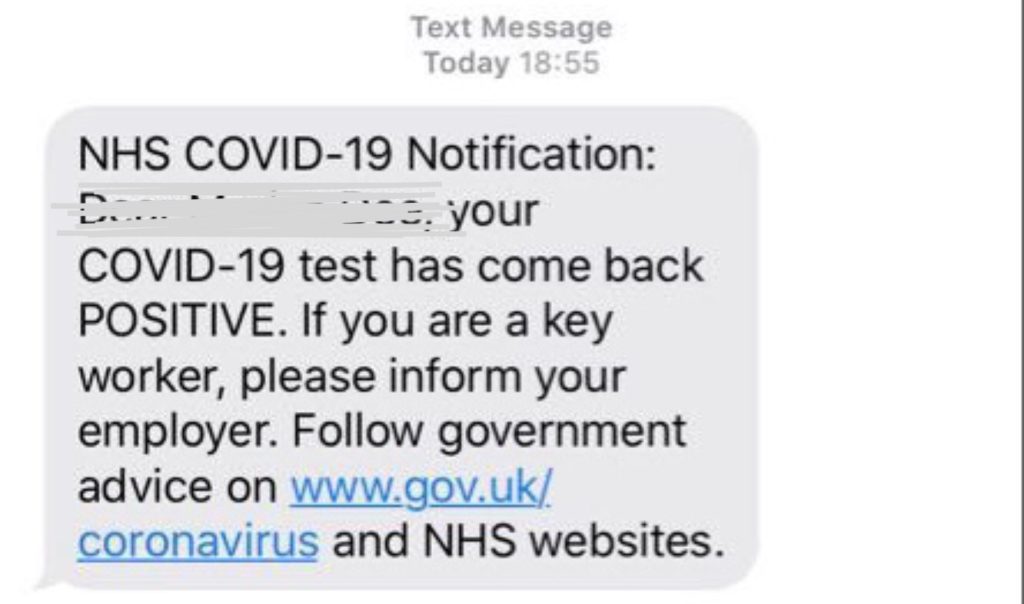 Symptoms such as dry cough, chest pain, diarrhea, and rashes at her lower trunk were also observed. She chose to just stay at home, strictly isolated from the family members. 
She can only snooze in the morning as the coughing made her exhausted and sleepless. Paracetamol, steam inhalation procedure, anti-biotic medicine for coughing, healthy food, and prayers helped her a lot to recover quickly.
Another swab test took place on May 3 to confirm if she was finally free from the virus, and the result came back negative on May 5. She went back to work after a couple of days as her employer demanded it even though the 14 days isolation was not yet over.
After 3 weeks of being a COVID survivor, she is glad that her family members are still free from the new virus.
Her struggle against the COVID-19 was not easy. But she managed to survive with God's grace and the support of her husband, sons, families, and friends. Some colleagues from the medical field monitored her progress and condition.
As a COVID19 survivor, she wants to stress the importance of personal hygiene, proper wearing of a facemask, and the observance of social distance. She also added that by practicing the above-mentioned "new normal", we can then protect our family and the community not just ourselves. Don't be selfish in times of crisis. And please don't discriminate frontliners.
As of writing, the United Kingdom has 257,154 Coronavirus cases, with 36,675 deaths.