My BlackBerry smartphone just resigned before Christmas day. And I realized that fixing its hardware is not practical at all. So I patiently waited until I got my much-awaited-Christmas-bonus to get a new one.
Since I'm not really into high-end smartphone, I was only thinking of getting the Samsung Mega 5.8 or mid-range Xperia phone. Basically I just need to call, text, and browse as I have iPad mini for work-related purposes when I'm on mobile. But Hubby was convincing me to get the Xperia Z1 due to its powerful specs. I told him that I would rather get the iPhone 5C.
I was frustrated on the front camera of some mid-range smartphones as most of them got VGA only (I could not have decent selfie-shots, oh no!). I scanned other Xperia models and captivated by Z1's two main selling features: waterproof unit and an amazing camera. The main camera is 20.7 MP, while its front camera is 2MP (not bad at all).
There you go, I ended up purchasing the Sony's flagship Android device for 2013, the Xperia Z1. The phone which I never thought I will consider on the first place. It seems love at first sight. I like the fact that I don't need to bring DSLR or point-and-shoot camera to get some decent photos. This device is also running the very latest Qualcomm chipset, which was optimized for fast speed. Xperia Z1 has an excellent battery control (its Stamina Mode feature). Apart from being waterproof, it is also extremely scratch resistant. Its body is framed by aluminum making it looks classy. The device itself is light and slick. I also love its TimeShift Burst feature where you can capture and select the best image. It can be washed in the sink as well when it's dusty and dirty, hahaha!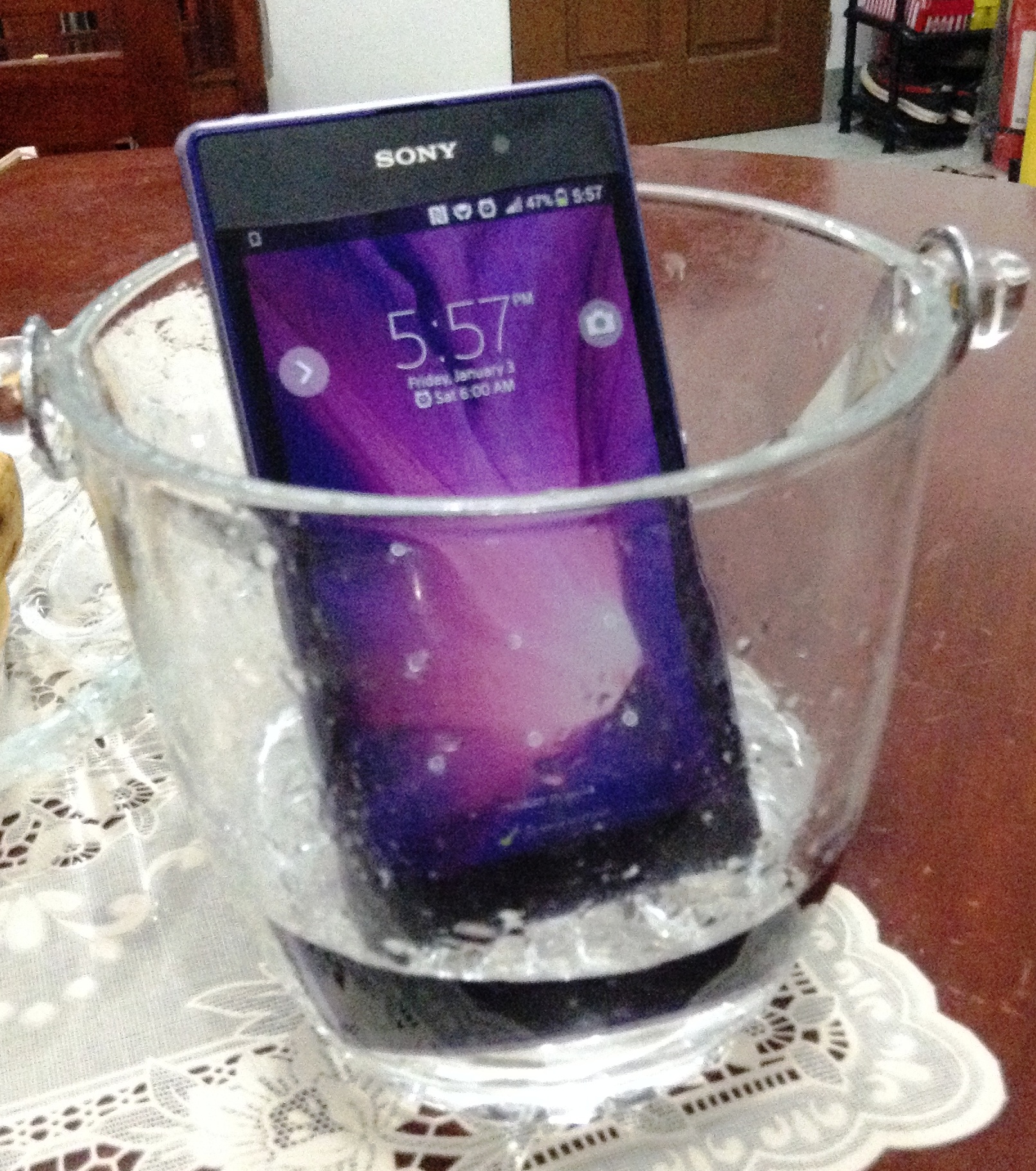 However, after just a week I encountered unexpected crash that caused panic. I can't open the device anymore. I searched on the Internet and learned that it was just a software glitch. They have guides on how to deal with it sudden black out.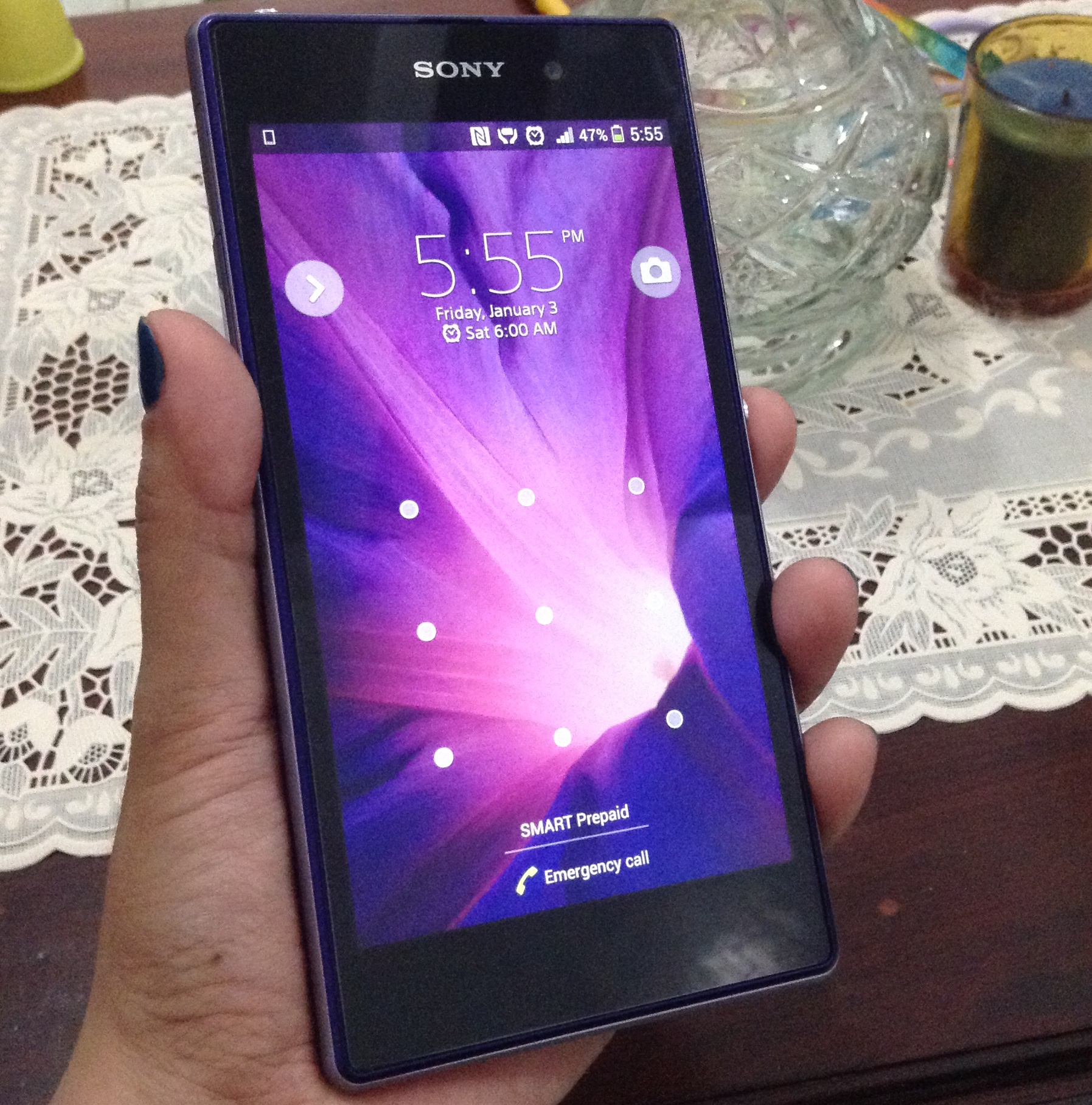 So far my Z1 works awesome with its monster specs! By the way, as of today it cost more or less P34,990.00, available in black, purple and white.
SPECS:
    Android 4.2.2 Jelly Bean
    5-inch 1920×1080 LCD display w/ Triluminos imaging
    2.3Ghz Qualcomm Snapdragon 800 SoC w/ Adreno 330 GPU
    2GB RAM / 16GB internal storage (+microSD slot)
    20.7MP rear sensor (1/2.3 inches) w/ BIONZ processor + f/2.0 G Lens
    2MP front-facing sensor
    IP58 certified: Dustproof, water resistant up to 1m for 30min
    WiFi (a/b/g/n/ac), Bluetooth 4.0 LE, A-GPS, NFC,
    1080p video capture
    HSPA+ 850 / 900 / 1700 / 1900 / 2100 Mhz | LTE 700 / AWS / 2600 Mhz
    144 x 74 x 8.5 mm
    170 grams
 PHOTO QUALITY:
VIDEO: