This is a late post, but I could not stop myself not to share this online.
We had our post-birthday celebration at 71 Gramercy Resto-Bar. 71 Gramercy is located at the 71st floor of The Gramercy Residences in Kalayaan Avenue, Makati City. The restaurant transforms into a bar at around 10PM. It was a nice place to hang out with friends if you're planning to dine, and then eventually drink. Its location with an overview of the entire Metro Manila is undeniably breathtaking.
Their menu is also superb as Chef Carlo Miguel was the man behind the restaurant's luscious cuisine. Now it makes the price reasonable – delectable food and posh ambience with the view of the night sky. But make sure to have a reservation and dress appropriately as they follow a very strict dress code. No flip-flops and jeans.
Food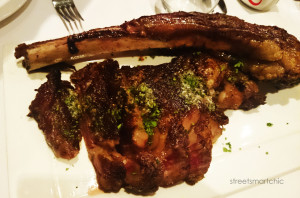 Steak, I forgot the name 😉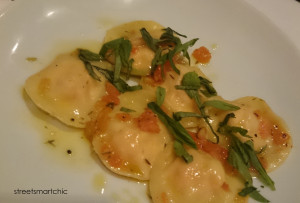 Shrimp Ravioli
Mushroom Ravioli – Php 390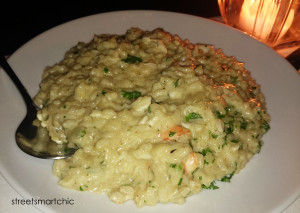 Truffled white Risotto – Php 420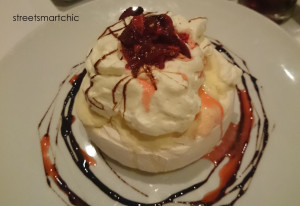 Pavlova – Php 260