LINE boosts its games lineup with the new LINE JELLY
Looking for the next addicting mobile game?
LINE, the world's leading mobile messaging platform with 140 million users worldwide, has launched LINE JELLY, a brand new puzzle game with LINE's original characters, to boost its already exciting line-up of games.
Developed by NHN Japan, LINE JELLY is a puzzle game in time-attack mode, where players eliminate three or more blocks of the same shape within one minute. Users can invite their LINE friends to play and compete against each other for the highest score.
Presently, the Philippines has taken well to mobile gaming. Celebrities, groups of friends, and family members are easily hooked on new exciting games.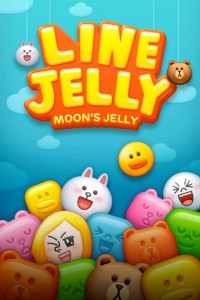 "Filipinos have an undeniable penchant for mobile gaming, that much is certain," explained Lee Jin Woo, General Manager of LINE Business Office at LINE PLUS. "So we want to make games that are as innovative, creative, and as brand new as possible."
"We always want to keep one step ahead in providing new and exciting games and features in LINE that Filipinos will enjoy," he added.
Special features have been added to LINE JELLY to bring more excitement. LINE's beloved characters—Brown, Cony, Moon and Sally—are also featured in the game to make it extra LINE user-friendly. If players successfully eliminate blocks for eight consecutive times, they are rewarded with 'Fever time' and 'Special Fever' which allow block elimination in bulk for more points.
As the third LINE character game series, LINE JELLY is expected to carry on the massive popularity of LINE character games worldwide. Previously, LINE POP recorded accumulated downloads of 20 million within 58 days of its initial release, while LINE Bubble hit 10 million within the first 28 days.
Aside from LINE JELLY, More new LINE games are also set to be released this week to expand LINE's global gaming platform.
With LINE I Love Coffee, players can become a coffee house master by running their own personalized coffee shop. They learn how to make delicious coffee, decorate the space with unique furniture, and sell various coffee drinks and treats to customers. LINE friends can help each other's shop by roasting coffee beans or cleaning the place for more rewards.
Meanwhile, LINE Punch Hero is a boxing game that invites players to get rid of stress by knocking out competitors in the boxing ring. Using a series of swipes and taps, players bob and weave around competitors, delivering precise blows while dodging and protecting their own body. Punch Hero takes players through a round of 22 fighters, each with progressively higher difficulty and varying qualities in jab, hook and uppercut skills, as well as mental and physical toughness.