Ever since I was a kid, I always scribble down my New Year's resolutions. But as far as I can remember, I never got the chance to include goal about wellness and good health. This year since I'm not getting any younger, being healthy (not just fit) is at the top of my goals.
I started working out with Zumba DVDs last year and I loved it. I sweated like I ran 3 kilometers, but I'm just at home dancing. I had a weekly massage session as well, which in the long run turned to be my vice. So this year I started to limit my pampering sessions to once or twice a month. It was such a bad addiction too as my body always longing to be pampered even if I'm not really tired.
I gave up coffee and soda. I only drink alcohol occasionally and I don't smoke. I always sleep at least 8 hours and I do monthly breast self-examination. I think I have a healthy lifestyle back then. However, my stomach was always aching due to hyper acidity and gas. I took several over -the-counter drugs to get rid of the pain, but it keeps on coming back.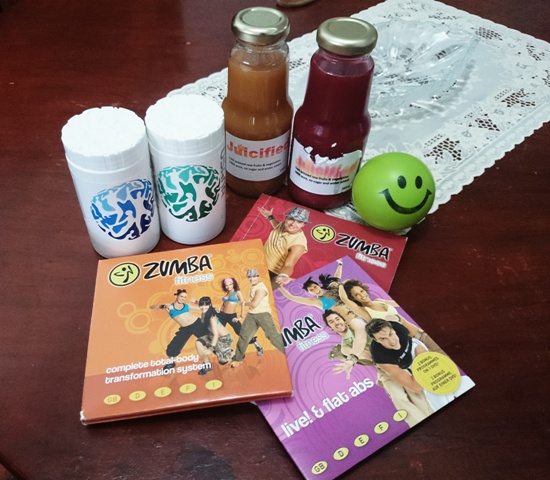 During Christmas break, instead of eating lots of holiday foods, I started eating fruits and drinking juices (Jucified for detoxification). My sisters also introduced USANA essentials (Chelated Mineral Tablet and Mega Antioxidant tablet). I'm not affiliated to USANA (not even a member) and I don't care if their MLM is a scam or not. But its products really work for me. My stomach is not aching since I started taking these supplements along with vegetables, fruits and juices. I'm also done with the last dose of Cervarix, an anti-cervical cancer vaccination. Next steps will be the annual Pap smear examination and to process my HMO benefit. These are some of the precautionary methods to protect myself from life-threatening illnesses.
I'm doing these initiatives not just for myself, but for my family. The more I am healthy, the more I can take care of them and be productive at work. Right attitude, discipline and passion are vital to have a healthy and prosperous New Year.