It's been a while since I wrote a review about a certain beauty product. Now I'm back for good. Let me start with my first CC cream and duo concealer review.
Call me a late bloomer, but yes this is my first time to use CC cream as I have lots of BB creams to finish.
When I was still using oral contraceptives, BB cream (Beauty Balm) was my favorite beauty essential, however, when I stopped taking pills, I started to have acne problems. My face started to have pimple marks which the BB cream can't conceal anymore. So I searched for an affordable CC cream to help me solve the concealing issue. CC cream (Color Corrective) contains a skin brightening primer, moisturizer, sunscreen and light foundation. Unlike BB cream, CC cream is lighter, which is recommended for acne-prone skin. It also address concealing problems.
Though I have brands of CC creams in mind, I still searched for an affordable one. Fortunately, The Faceshop sells CC cream for 695 pesos only. I also purchased a duo concealer within the same product line to perfectly cover my imperfections. The price of the concealer is the same with the CC cream.
I squeezed a small amount of cream and I was shocked as it was white, but it turned to skin tone after spreading it evenly. It said that the revolutionary color-changing CC cream helps to find and create the best complexion shade. The Phytogenic Infinite EX CC cream has SPF 30 PA ++.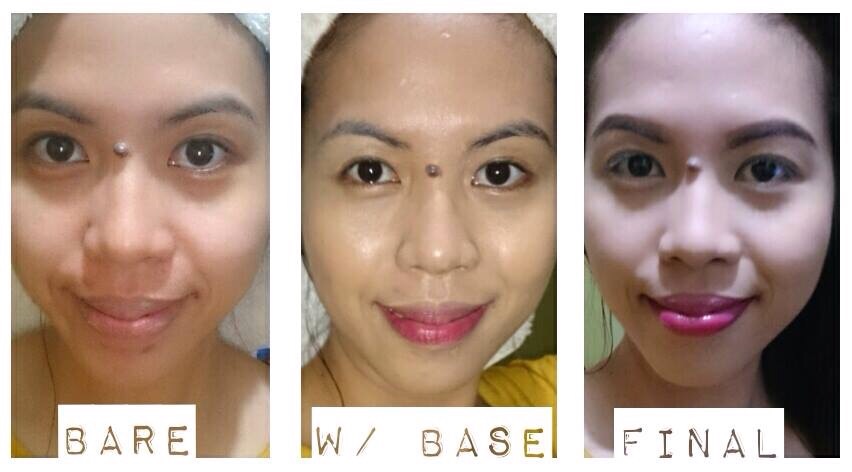 See some pimple marks on my chin area? I super hate them. After my basic skincare, I applied CC cream and put cream concealer on the area. I also put liquid concealer under my eyes.
Conclusion:
The CC cream is affordable, but not enough to cover imperfections like pimple marks. It still needs help from concealer. With that said, the duo concealer covers my unwanted marks seamlessly. These two should work together.